Data analysis reinvented,
Anyone can unlock the power of data.
Uncover insights effortlessly,
No coding or data expertise needed.
See the big picture with BI,
Dive deep into data with Analytics.
Just ask questions to data,
HEARTCOUNT will do the rest.

Our Chart-to-Narrative engine will provide
the chart and written narrative you can relate to.

Visually explore and analyze the dataset
at the most granular level.

Make sense of data by visualizing millions of data point.
Open to all, completely free.

Venture beyond the obvious
with our feature engineering.

A single time variable transformed into
a multitude of time-series features, such as
"Hours of day", "Months of year", "Days of week", and beyond.

Use SaaS data analytics
without exposing internal data

With data obfuscation feature turned on,
original data turned into random characters.
Enjoy SaaS analytics without security worries.

See both the forest and the trees.

The only data and analytics tool that
seamlessly combine BI and Analytics workflow.
Monitor bigger trends using BI,
dive deeper into data for ad-hoc analysis.
HEARTCOUNT

Explore and analyze data visually, solo or as a team.
Free lifetime access with no expertise required.

HEARTCOUNT Premium

For personal use with dataset storage and automated KPI analysis.
Start at $90/year for efficient data management.

HEARTCOUNT ABI

for Enterprise

All-in-one enterprise solution with full HEARTCOUNT features,
database integration, and dashboard creation.
Let's study together in the HEARTCOUNT community.

A variety of learning content is prepared for data practitioners.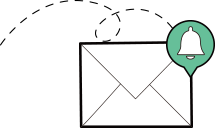 Get Started with HEARTCOUNT.
Experience the power of data!